Here is our collection of Historic Photos of the Murray Bridge Area: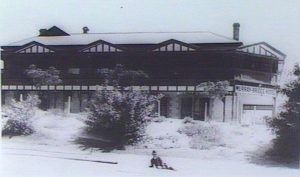 The Murray Bridge Hotel in approx. 1920
Workers on the Murray Bridge in approx. 1875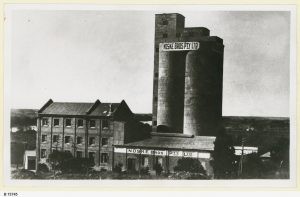 Flour Mill – Noske Bro's, Murray Bridge in approx. 1925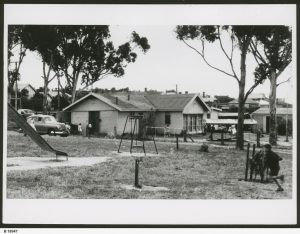 The Murray Bridge Pre-School Kindergarten in 1953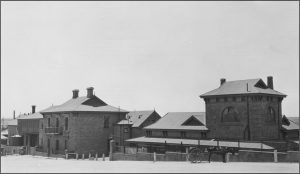 The Murray Bridge Railway Station in Approx. 1930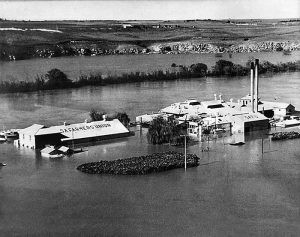 The Farmers Union Factory flooded in 1956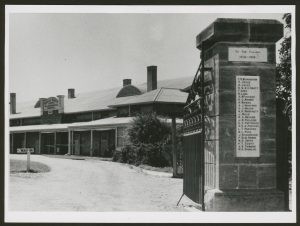 The Murray Bridge Soldier's Memorial Hospital in 1953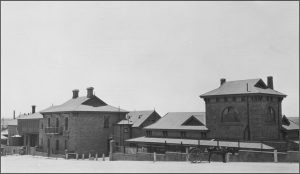 The Murray Bridge Railway Station in Approximately 1933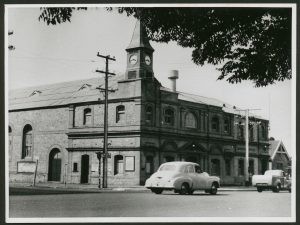 The Murray Bridge Town Hall in approx. 1950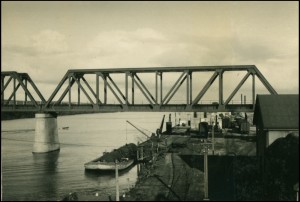 Train Bridge in approx. 1935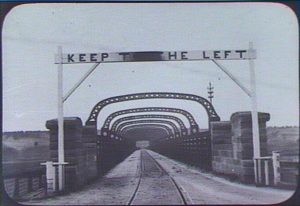 The Murray Bridge Entrance in 1905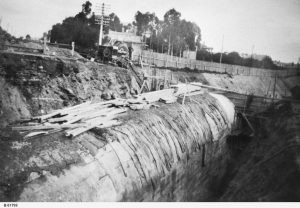 A Section of the tunnel under construction at Murray Bridge 1925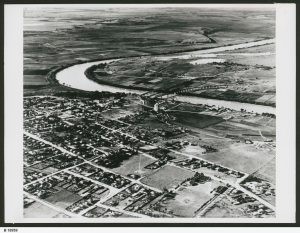 Ariel view of Murray Bridge 1953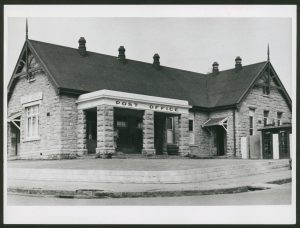 The Murray Bridge Post Office in 1953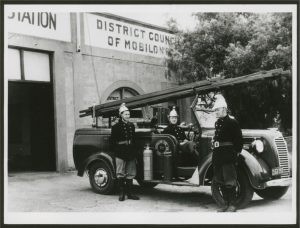 Firemen stand proudly with their new Fire Truck in 1953.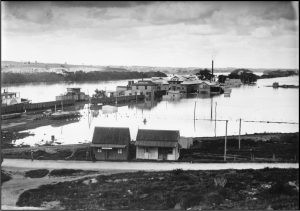 Floods in Murray Bridge, 24th August 1931. Shows Flood Water surrounding vessels at the wharf and businesses along the waterfront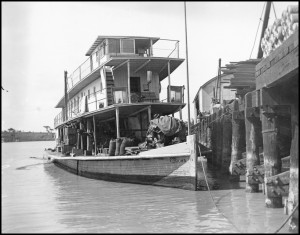 The 'Corowa', moored at the Murray Bridge wharf in approx 1900.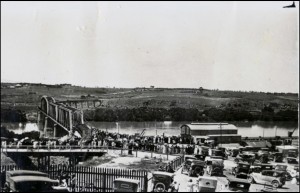 A train emerging from the newly built Rail Bridge crossing the Murray, viewed by a crowd of spectators in the mid 1920's.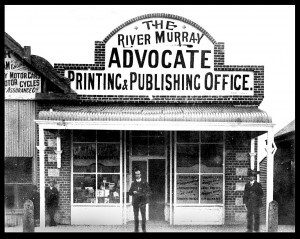 The River Murray Advocate Printing & Publishing office in approx 1909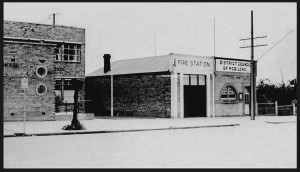 The original fire station on Bridge Street.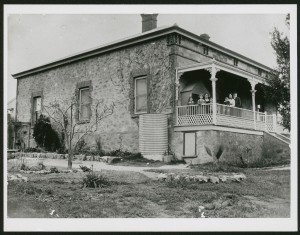 J. G. Neumann's Home the large room was used as school room for many years in 1910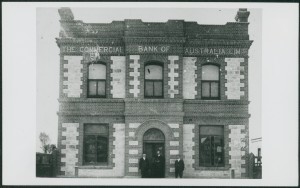 The Commercial bank of Australia Ltd in 1910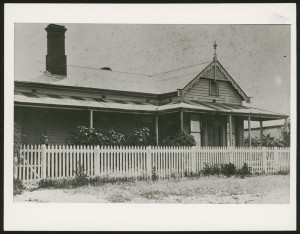 The Faerhmann family home at Murray Bridge, now demolished. It was the old (unlicensed) Hotel situated on the corner of Adelaide Road and Mannum Road, Murray Bridge in 1904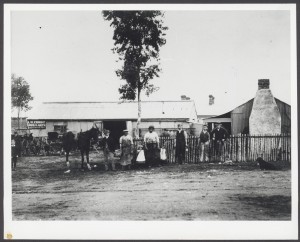 The premises of J. H. Cundy, blacksmith, at Murray Bridge, men and children stand outside in 1890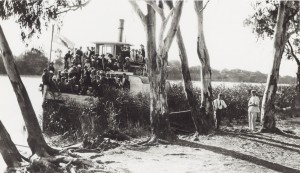 The Boys Institute Camp at Murray Bridge in 1910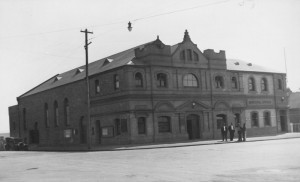 The Murray Bridge Institute in 1933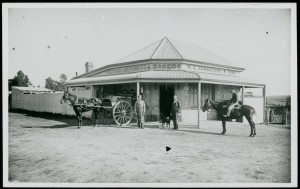 The Hannaford's Old Butcher Shop in 1898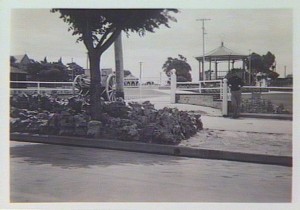 The Old cannon in the Gardens at Murray Bridge in 1934
The Murray Bridge Railway Station with the Murray Bridge Hotel and Post Office in the background in 1933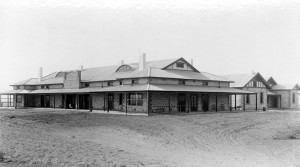 The Murray Bridge Memorial Hospital 1923
The Lyric Theatre in Murray Bridge in 1933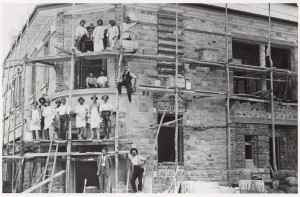 The Original Savings Bank in 1914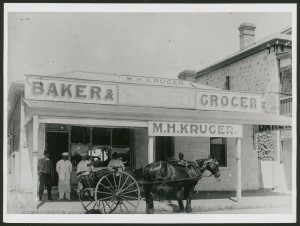 The First Building on Sixth Street : M.H. Kruger's Baker and Grocer in 1900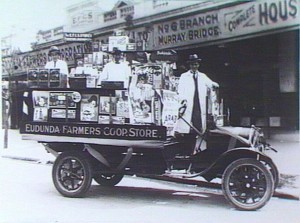 The Eudunda Farmers travelling Grocery Van visiting Murray Bridge in 1927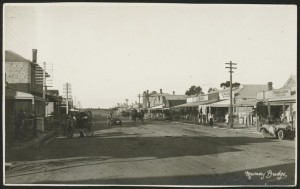 Bridge Street looking East in 1924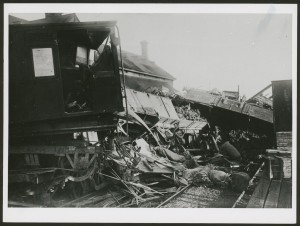 When a train derailed at Murray Bridge Rail Station due to a run away rail truck from Monarto in 1920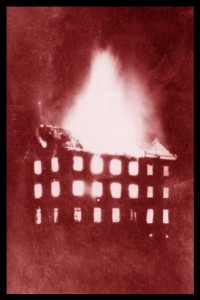 The River Murray Milling Co went up in flames in 1920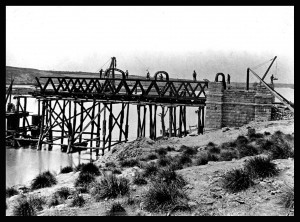 The Old Murray Bridge Being Built in 1873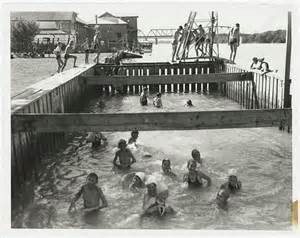 Swimming at Sturt Reserve 1950